BACK TO ALL ARTICLES
October 05, 2023
Get to Know...Amit Tulsidin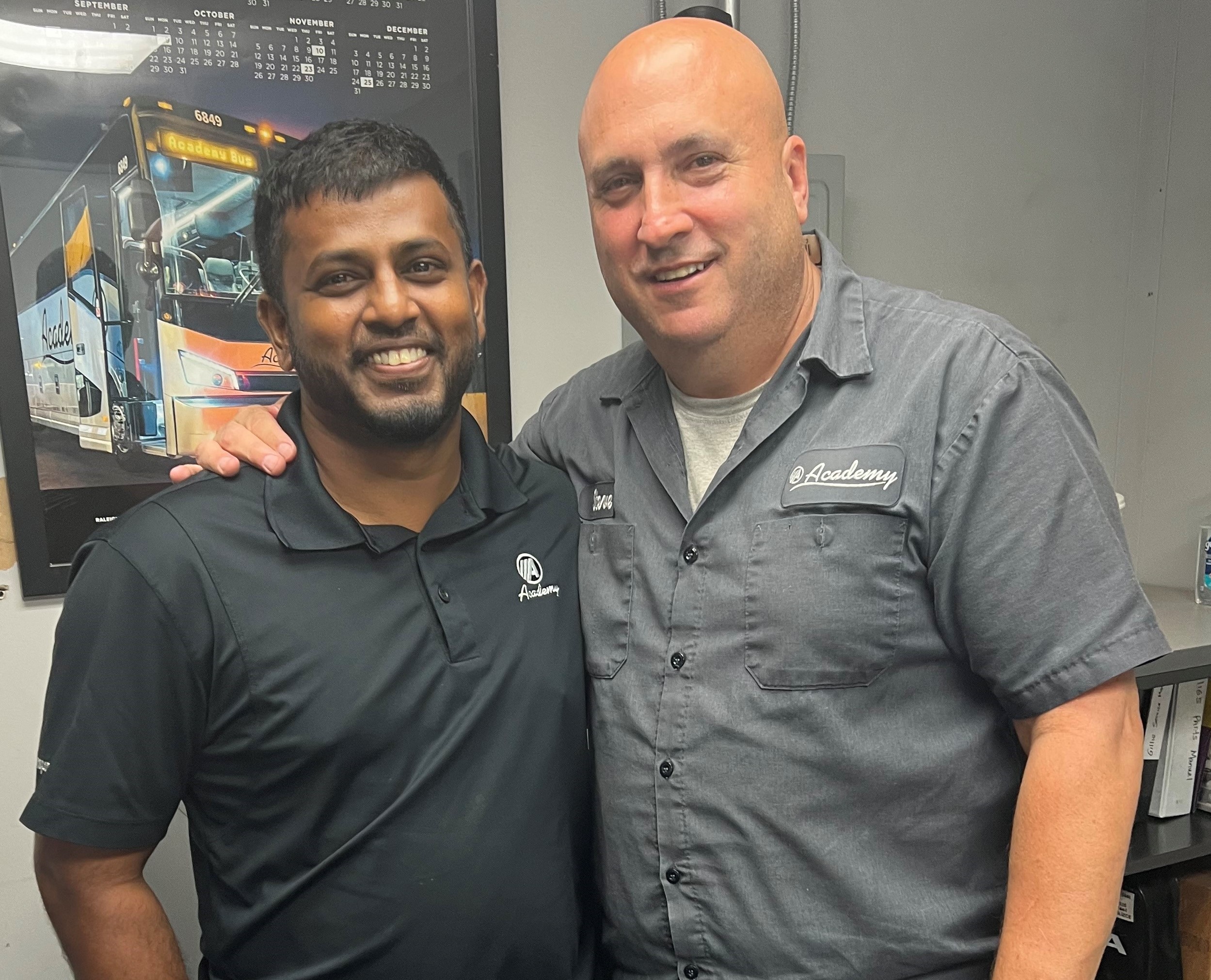 Orlando Terminal Shop Foreman Checks In
When did you start at Academy?
July of 2021
Current role?
Shop Foreman in Orlando
How long have you been a bus mechanic?
13 years
How did you find your way to Academy?
I worked for Trans Dev in New York and randomly met Mark Tedesco at a car wash. We chatted about the industry and my skillset as a mechanic. I expressed a desire to change my current place of employment. Mark immediately connected me with a few Maintenance Managers at Academy for networking purposes. He mentioned coming to work in New Jersey, but Florida and eventually Orlando suited me better.
What do you like about working at Academy?
The people here are great. I enjoy working with the team here in Orlando a lot. The maintenance team continues to grow and evolve to mirror the amount of service the terminal is operating.
What type of maintenance services does the terminal provide?
We provide almost every service except the ability to pull a chassis. Staying on top of regularly scheduled maintenance can be challenging. Some of the buses operating contracts can require oil changes and other similar services weekly.  
The Orlando Terminal has grown quickly. What challenges does that provide the maintenance team?
Yes, when I arrived here a few years ago we had 48 buses, now we have 100 buses and operate many high-profile contracts for Disney. All our customers have high expectations, and we work hard to make sure all of our equipment is ready to go every day.
In your opinion what separates Academy from the competition?
Every place I have worked has their own processes when it comes to maintenance. Our process here is organized, but the people we have in Orlando are really the difference makers.  

Amit (L) is pictured with is Manager Steve Nathanson.