BACK TO ALL ARTICLES
September 21, 2023
Get to Know...Rob Pacheco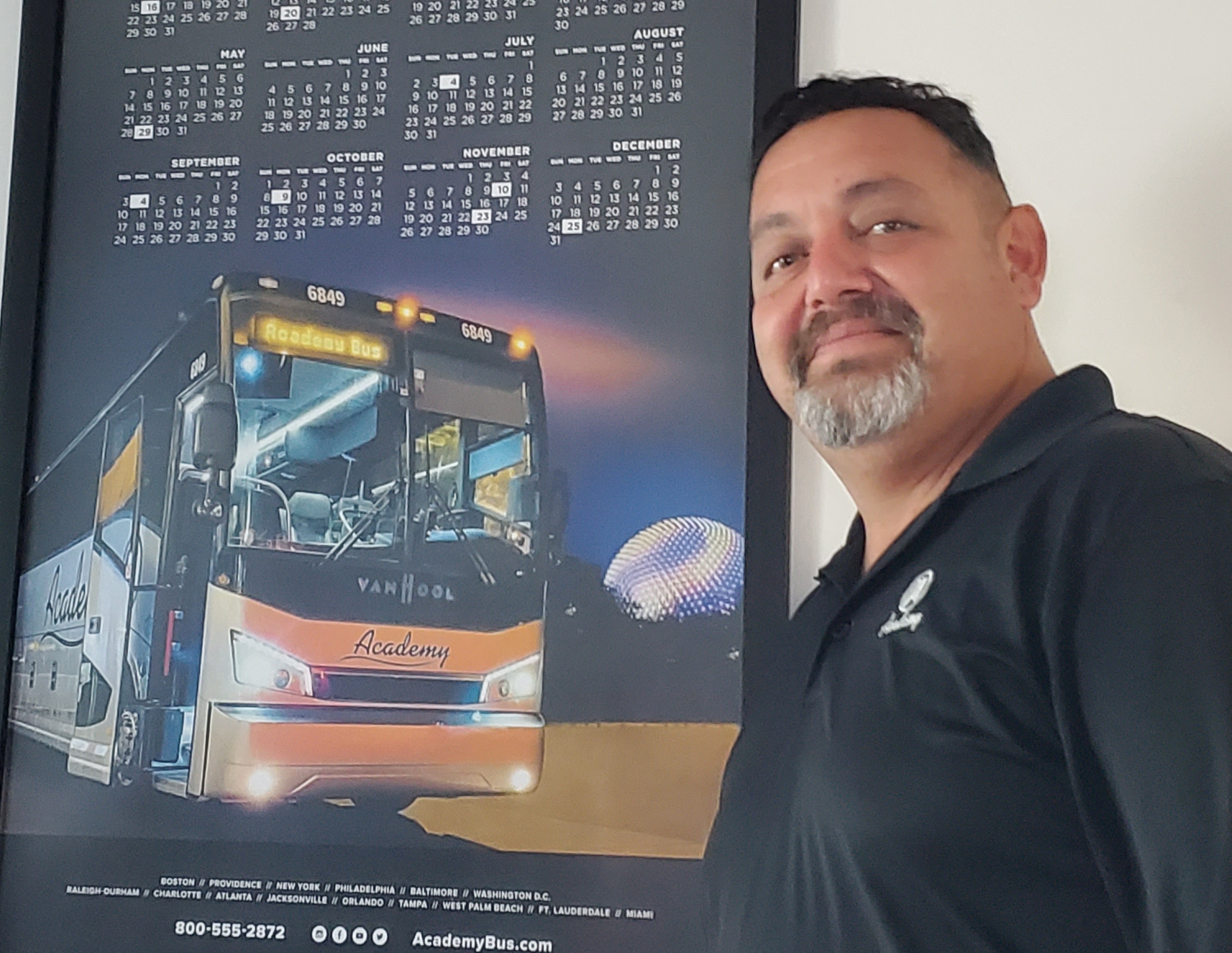 Learn More About Academy's Field Operations Extraordinaire
GET TO KNOW...Rob Pacheco

How long have you been with Academy Bus?
I have been with Academy Bus since they opened the doors in Miami (January 11, 2014). Nine years and counting.

Current role?
In my time at Academy Bus I've worked as a dispatcher, scheduler, and now Field Operations Supervisor in Florida working on different programs both locally in Miami/Fort Lauderdale and throughout our service area.

Did you work in the transportation industry prior to joining Academy Bus? If so, where?
I have been part of operations teams in the transportation industry since 2004. Coach USA, American Coach, Horizon and now Academy Bus.

Do you have a favorite client(s) you enjoy working with?
Hard Rock Stadium, Kennedy Space Center Visitor Complex and all the sports teams.

What do you like best about working here?
No matter the job or customer, there is always a different challenge to overcome.

In your opinion, what separates Academy Bus within the industry?

The level of customer service provided along with the better quality of buses. Plus, the capacity of operating big events by moving buses from different locations.

What are you looking forward to during the rest of 2023?
Up to the next challenge, that is what makes this job so great.